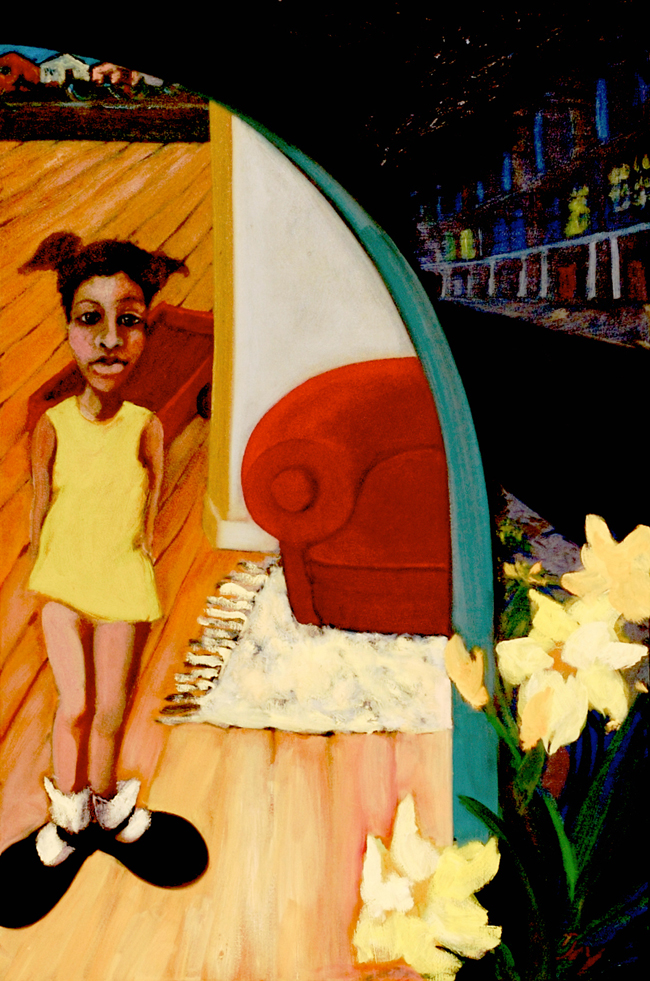 A couple months ago, I sold this to pay the rent. Ironic. Friends wrote a check directly to the landlord. This is the painting they chose. Ironic because, years ago, painting this was a turning point for me. A wagon full of old things cannot hold much else. This wagon is empty. Emptied in preparation to be filled with new life, new experiences, new relationships—a future. It's a painting of independence and responsibility, of taking control. It is optimistic and triumphant. The past is put in its place.
Turns out the future's pretty bumpy too. I took a chance and missed. A new job didn't happen and the old job didn't fit. I've been unemployed since August. That's when I painted three new canvases and started this blog. In the long-run, this bump could turn out to be a good thing. I'm painting again. That's good, right? In the meantime—the short-run, I hope—it feels like I got the short end of the stick.
It hurt to sell this painting. It hurt to be in the situation that made this necessary. My paintings are like family to me. This is the first to leave home. This is great, except…it did not leave me in a triumphant-new-life-without-old-pain sort of way. I was not triumphant. Maybe I shouldn't have been, but I was ashamed. Yet, I was grateful also. Grateful because when I allowed my friends to see that I needed help—they did. Sure, I'd have done the same for them. Friends support each other all the time, right? It's just hard to allow others to support me. Silly.
Here's what's special about the way in which I was supported. This is important. There was no shame in it really. My friends covered for me when my faith in myself had worn dangerously thin. Their love and support—a vote of confidence actually—made me stronger. I want them to be proud of me, to have their faith in me rewarded, over and over again. To let this mistake change me, frighten me into giving up on myself would be an insult to them. This is huge. So, this girl in the yellow dress with the empty red wagon now lives proudly in the home of my friends. Their faith in me, and in my work, now lives strongly in me. I'm using it to beat down the fear. Amazing.